Fans, friends, family and fellow musicians were shocked on Thursday 21st of April as news spread about the death of music legend Prince. He was found dead in his elevator at his residence at the age of 57. Mystery still surrounds the cause of death even though some are certainly giving their own opinions such as Aretha Franklyn who bizarrely claims he had gotten the Zika Virus.
There was a wave of grief as condolences came pouring around from every corner of the world; the main emotion apparent for all was shock. No one could believe he was gone and so soon.
And just like that...the world lost a lot of magic ✨ Rest in peace Prince! Thanks for giving us so much...

— KATY PERRY (@katyperry) April 21, 2016
Legendary Prince is dead!! How tragic! #soundtrackofmylife

April 21, 2016
Chaka Khan, (for whom Prince had written an original song) said about the devout Jehovah's Witness, "I LOVED him, the world LOVED him. Now he's at peace with his Father."
Madonna posted a picture of herself with him as well.
Justin Timberlake tweeted he was numb and stunned at the news. He spoke about the first time he had heard him sing at the age of 4.
'It was Raspberry Beret..... I remember that I instantly loved it. "Mommy, who is that singing?" Seems weird but it's true.'
Numb. Stunned. This can't be real.

— Justin Timberlake (@jtimberlake) April 21, 2016
So sad to hear of Prince's passing; one of the greatest musical talents of my lifetime. Maybe of the 20th century. RIP.

— Slash (@Slash) April 21, 2016
Prince Rogers Nelson (full name), the Oscar and 7 times Grammy award winner's legacy spanned a total of 40 years in which he gave songs like 'Cream, Purple Rain, Alphabet Street, I Wanna Be Your Lover and the monster hit When Doves Cry.' The last one being what some are describing as what the icon's death sounds as.
During the 40 year span, he went through many different band name changes. In 1984 he referred to his band as The Revolution. After being disbanded in 1986, He started to refer to himself as a symbol which came to be known as the Love Symbol. In the year 2000 he started referring to himself as Prince again. It was also not uncommon for him to write songs for others under pseudonyms.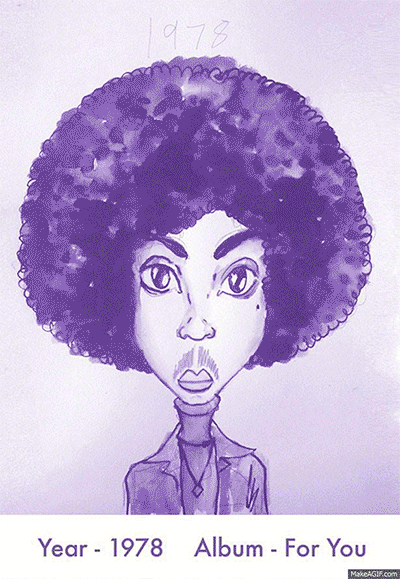 Prince loved over the top kinky story songs due to which he earned the nickname 'His Royal Badness.' His flamboyant attire also made it apparent how much he loved anything colorful and thus was also known as the "Purple One."
His eclectic work led to him to pioneer "the Minneapolis sound" which was a new blend of pop, synth and new wave.
Never a stranger to controversy, he wrote a song called "Darling Nikki' after which the Parents Resource Centre led by Tipper Gore (Al-Gore's then wife) was formed. This was when record labels were encouraged to place advisory labels on albums with explicit lyrics. Yes, it was his song that started it. His fans loved him even more after this.
Even though he became one of pop music's leading icons in the 1980s, a true towering figure with huge critical and commercial success, he still remained a very private man. In an interview with The Post in 2004, he forbade everyone from recording his voice and also refused to answer any questions about his personal life.
Prince was easily one of the most uniquely gifted artists of all time. He never conformed and kept renovating and redefining himself. He never followed but rather created his own path as a true original influencing countless people.
Though he is gone, he will still remain immortal through his work and music and never be forgotten.
RIP Prince.