What's a woman's best friend other than a diamond? A diamond on sale. It really is the season to be jolly thanks to all the sales and promotions that have been going on! However, it is of paramount importance to be able to distinguish between a sale that only tricks you into believing that the prices of the products have been lowered and one that actually gives you the chance to shop till you drop. Here are some of the best ongoing sales right now!
Unze:
We absolutely love boots and Unze has a sale that really does go up to 50% on many of its boots. You can choose from a sea of boots and order online. Some of us are particularly careful while ordering shoes online because of size issues but this is not a problem here since the company has excellent customer service and promises to get your product returned within 14 days if you are not satisfied with it. The delivery for an order we placed took less than 24 hours (Yes, you read that right!) and the boots are absolutely amazing. Go through the website here!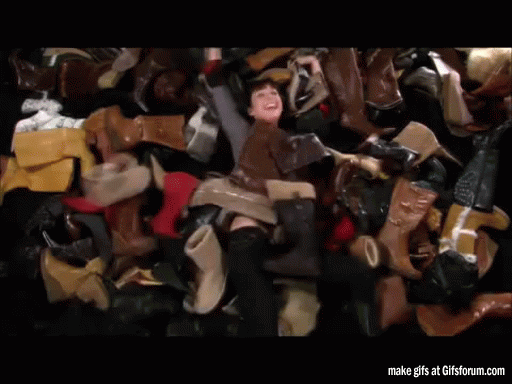 Mango:
Mango has many of its products on sale and yes, the sale actually does go up to 50% as promised by the brand! We still prefer the kind of sales Quiz has on its stock since they are usually a flat 50% off on the entire stock, however, this sale is equally good too. We personally love their coats. Check the sale out out here!
Origins:
We've got some boots and we've got some coats. Now how about some eastern attire? Buy embroidered shirts or the ever so popular digital print kurtas on amazing discounts from Origins. Their online store is convenient although you might want to visit the store in person for better variety. Here is the link to the website.
Amir Adnan:
Boys, we haven't forgotten you. We know that just like women, you also wait for sales although you might not be too expressive about that. Amir Adnan has a treat for all of you. The brand's end of year sale is mindblowing and you can buy all the eastern attire you want on heavily discounted prices! Here's the link to the website!
Needle impressions:
Moving on to some heavy embroidery and formal wear, Needle Impression's Facebook page states that the ongoing sale is going to continue till the 27th of December. However, this sale does not make us too happy since the brand's website does not show any items on sale. For all those of you who can't find the time to actually visit a store to avail a sale, this isn't a very good option.
Stoneage:
We absolutely love sales. What we don't love is getting our hearts shattered when the sale is just on a few items that can't even be used in the current season. Stoneage advertised its sale on its Facebook page and we opened its website to avail the big discounts it had promised. However, to our dismay, none of the sweaters, jackets or coats in the women's section were on sale. Only a few shirts were on sale thus defeating the point of a sale. Disappointed, we did not try proceeding further to other sections. See for yourself here.