Before you start going through this post, think of all the times you thought stars or celebrities are better than us? The fame, money and stardom does make us think twice, before we come to the conclusion that the stars are just like us.
Well sometimes the stars screw up big time. Here are some well-known celebrities, sportsmen and politicians losing their cool and acting out. When you are in the spotlight everything you say or do, in the heat of the moment, will be held against you!
Let's start off with Khwaja Asif's very famous, 'koi sharam hoti hai, koi haya hoti hai'. When PTI decided to come back to the parliament after the sit-in's, khwaja Asif was not so pleased. The dialogue acted as a catalyst to the heated political fission between PML-N and PTI. Later on the same dialogue was used by PTI's Asad Umar as a payback. Watch the video and enjoy.
Then, there is the ever so opinionated, Hamza Ali Abbasi, who apparently voices his views quite frequently and publicly. Here's what he said about 'Item songs'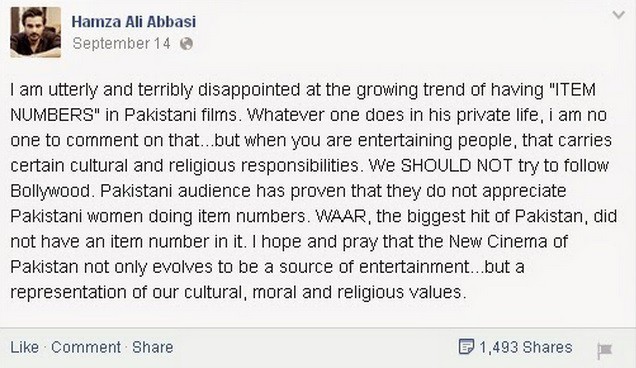 And here is how Saba Qamar replied,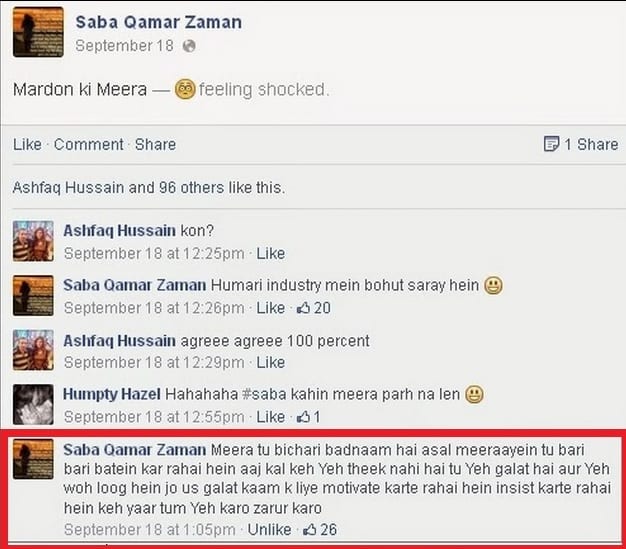 Moving on, things are not settling down for Ayesha Sana, after her 'brightness' expedition, the viral 'bad hair day' has been driving us all nuts. This woman really can't catch a break from it all.
If we are talking about celebrities who are known for their tantrums and controversy, how can we forget the 'Queen of Controversy' Meera Jee
Actress Meera came to record the Nadia Khan Show and later became upset over the fact that she didn't want to be there.
This was a fight that blew the roof off. Cricketers Muhammad Yousaf and Ramiz Raja had a blazing argument in a live show and discredited each other to a surprising extent.
Speaking of cricketers, our former cricketer and now very well-known Chairman of PTI lost his temper, when a journalist kept asking him about Reham Khan.